Week 2 of our Mac N Cheese 12 weeks, finds us making our easy penne pasta. I like this version, because it is quick but still tasty! Also still almost as creamy as
Week 1's recipe
.
Ingredients:
16 oz of Penne pasta (I use Sclafani Penne Mezzanine 11 pasta)
pinch of coarse sea salt (Kosher salt works too)
1tbsp of olive oil
1/2 cup of salted butter (1 stick)
8 oz of Velveeta Cheese cubed
1 cup of shredded cheese (for this recipe I used the Stop n Shop blend of Vermont, Wisconsin and New York sharp cheddar cheese)
1/2 cup of milk (I used whole milk this time, but 2% or Lactaid works just fine.)
1 tsp of Franks Hot sauce
1 tsp of Garlic Salt
1 tsp of ground pepper
Directions:
1. Fill a large pasta pot halfway with water. Add the pinch of sea salt and 1 tbsp of olive oil to the water. Bring to a boil.
2. Add Pasta. Continue to boil for 10 mins or until pasta is tender.
3. Drain Pasta
4. Melt butter and cubed Velveeta cheese in pan until cheese is just slightly melted over low heat.
5. Add pasta and stir. Add cup of shredded cheese and mix.
6. Add milk and hot sauce. Stir and keep stirring as all cheese melts.
7. Add seasoning to taste. I use garlic salt and pepper, but use what you like.
My guys love this. This is probably one of our most used recipes, because it is easy. When in doubt I can whip a pot of this recipe up quick and easy. Even though week 1's recipe was Andy's favorite, this week's is probably Alex's (our youngest) favorite. As you can see below he enjoyed it.
Alex gives it a two thumbs up. Andy even agrees and loved this today too!!!
I hope you enjoy this week's Mac N Cheese and that you check out all of our week's Mac N Cheese
here (link).
Be sure to check back next Tuesday for next week's version. It will be one to remember, I promise.
If you like this and try it, please comment and let us know you tried it. If you have a Mac N Cheese recipe to share with us, please send it to me via email. My oldest will be so grateful, he is always wanting to try a new edition! I read and answer all comments, so be sure to let me know you stopped by!
Enjoy!
and
and
and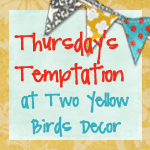 and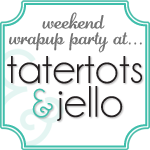 and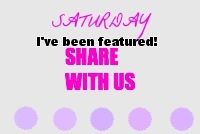 and
and

and